Donate to California PAL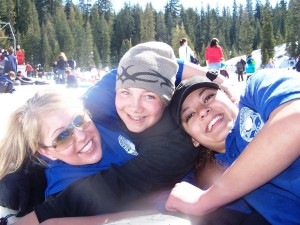 The various educational and athletic programs provided by the California Police Activities League are possible only because of the freely given generous contributions and grants from individuals, foundations, corporations, civic groups and government sources. Without your contributions and support, our mission to provide California's kids would be that much harder. Your donations to California PAL truly make a difference and give these PAL kids the opportunity to experience life changing programs in a safe and supervised environment.
Your contributions are 100% tax deductable!
For tax purposes, California PAL will confirm your contribution with a letter once your donation is received. California PAL is a non-profit organization, identified as a 501(c)3 under the IRS code.
CAL PAL Tax ID # is:

94-1752116
To Make an Online Donation Now:
Donations can be made online with your Visa, MasterCard, American Express or Discover Card. All online donations are tax deductible and to make a generous Online Donation, simply click on Donate Now PAL Star link below. It's quick and secure. (For Internet Explorer users, if the Donate link does not work for you, please right click on the Donate star and select Open Link in a New Tab.)
To Make a Cash Donation:
You can do this by writing a check or money order and mailing it to us. Please make it payable to:
California Police Activities League or just CALPAL.
Mail to:
California Police Activities League
2000 E. 14th Street
San Leandro, CA 94577-5025
Donate Your Car, Boat or RV:
Avoid the hassle of selling your old vehicles, trailers or boats and get a tax-deduction. California PAL will arrange for the pickup of your vehicle or vessel, running or not in most cases, sell it and use 100% of the proceeds to support our programs. To Donate your Vehicle click on the following link below to download the California PAL Vehicle Donation Form:
Thank you for your contribution to California PAL. Community support makes it possible for the organization to fulfill our mission of reducing juvenile crime by enhancing the bond between "cops & kids."