California PAL Youth Leadership Program - Building Future Leaders ... Today.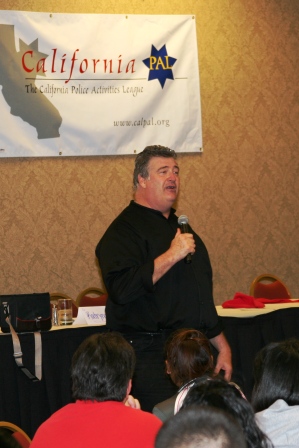 The California PAL Youth Leadership Academy is a unique opportunity for PAL Youth to gain hands-on experience in leadership, character development and implement a local PAL Youth Leadership Council.
As one of California PAL's flagship educational programs, the benefits of attending the Youth Leadership Academy are huge. Numerous studies have shown that kids that participate in educational leadership programs are less likely to become involved in gang activity, bullying or juvenile delinquency. California PAL has focused on providing a leadership program that will engage PAL youth so that they will be challenged and empowered to rise to a new level of participation in their various local PAL programs as well as their communities and schools. The leadership knowledge that the kids gain by participating in the statewide Academy enables them to have the confidence to make a difference with their peers and in the community. These PAL leaders influence others to get involved and through this effort, juvenile crime and gang involvement in the local communities is diminished.