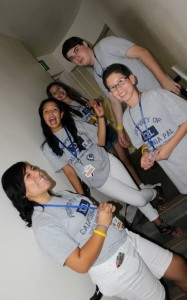 The California PAL "Life After High School" conference is one of our flagship educational events held annualy and is open to PAL youth that are incoming high school freshman through senior year.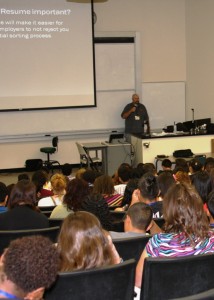 Many local PAL youth lack counselors in their local schools to assist them in making decisions about their next steps in life. Many have no family members who attended college, vocational schools, or even graduated from high school. Consequently, it is very difficult to make a successful transition from high school to life after high school as an adult.

California PAL expects the participants to gain greater motivation to succeed, improve their grades and life-skills, and find insight into realizing their aspirations. Because of their participation in this program, attendees will make the transition from high school and become a significant contributor in the success of California's future.
I can truly say that the Life After High School program gave me the knowledge I needed to help me get into college.
Denton Watkins - Fresno PAL Alumni & Fresno State University Student
Highlights of the Life After High School Program include:
The program is held at a either a University of California or a California State University campus. Some of the prior LAHS programs have been held at CSU Monterey Bay, Fresno State University and in 2014, the program will be held at University of California, Santa Cruz. During the program, the youth stay in dorms and attend a variety of classes that will help them prepare for life once they complete high school and/or move from home. Some of the classes that are offered are:


Taking the SAT/ACT and ASVAB tests
What are the requirements needed to get into college
What classes are needed to complete and graduate from High School
How to apply for college scholarships and how to find funding for college
What type of college is best for them
How to apply to Jr. Colleges, State Colleges, Universities or trade schools
How to find an apartment and understanding an apartment lease
How to register for the draft, what does the military offer?
How to get a checking or savings account
How to find medical care or urgent care, and how to find a dentist
How to apply for an apprenticeship (carpenters, electricians, etc.)
How to dress and take job/school interviews
How to fill our job applications
How to get car-health-life insurance
What to look out for with credit cards
The dangers of drinking and drugs during the college years