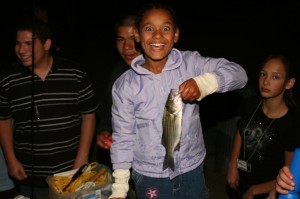 California PAL and the California State Parks Department have enjoyed a lasting partnership over the past years that have has allowed countless PAL youth to learn about and enjoy California's vast natural resources and beauty. One of the benefits of PAL is the opportunity to use the FamCamp program which allows a PAL chapter to bring a group of kids to one of California's many beautiful State Parks venues and to be provided with a trailer full of camping gear including tents, sleeping bags, lanterns and other camping equipment. All the PAL chapter needs to provide is food and drinks to their kids. The FamCamp program give kids statewide the chance to explore nature.

Another excellent opportunity for California PAL youth is the chance to participate in the State Parks "Outdoor Youth Connection" program. This program is run by California State Parks and brings together youth to participate in various outdoor team building and leadership training. Throughout the late spring and summer, this programs is held at various parks venues in bother Northern and Southern California. The OYC program also provides PAL youth with activities including swimming and kayaking. Many of the kids attending these programs have never participated in outdoor activities of this sort before.

By bringing inner city or suburban youth to the great outdoors, California PAL is introducing them to variety of activities that they could never do at home.
Off-Highway PALs Program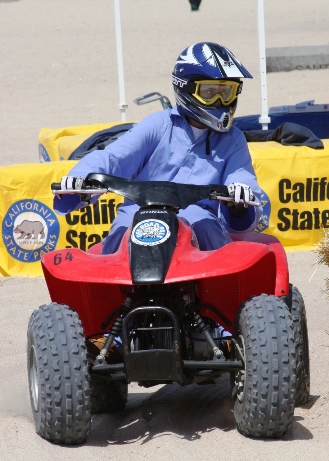 In cooperation with California State Parks, the Off Highway PAL program is conducted at 10 SVRA and SRA sites throughout the state. PAL youth, ages 12-17 are taught how to ride ATVs (All Terrain Vehicles), Motorcycles or Snowmobiles (SnoPAL) then allowed to ride on off-road trails in a very safe and supervised environment. Also as part of the program, there is the opportunity for PAL officers to be trained in a comprehensive instructor's course so that PAL directors or volunteers can also teach kids how to ride off-highway vehicles. The Off-Highway Motor Vehicle Recreation Division of the California State Parks maintains the motorcycles, snowmobles and ATV's at each of the Off-Highway PAL sites. There is no cost to the PALS/SALS to use the vehicles and equipment.