CALIFORNIA PAL
The California Police Activities League (California PAL) is a 501(c)(3) non-profit organization that was incorporated in 1971.
California PAL is a member serving organization that provides programs and support for our over 90 member chapters that offer law-enforcement based youth programs throughout the state.  California PAL and our member chapters "go where other youth programs do not" to serve as many "at-risk" youth as possible.
Communities have learned that having a local PAL or SAL helps kids make better choices to stay out of trouble and reduces juvenile crime while fostering better relations with local law enforcement.  As a non-profit organization, California PAL greatly depends on our supporters to help us achieve our mission.  Our successful programs have proven time and time again that dedicated community policing by our Police and Sheriff's Departments in conjunction with the their local PAL program and California PAL is an effective solution that provides a huge positive influence in our communities and make a difference in the lives of our youth.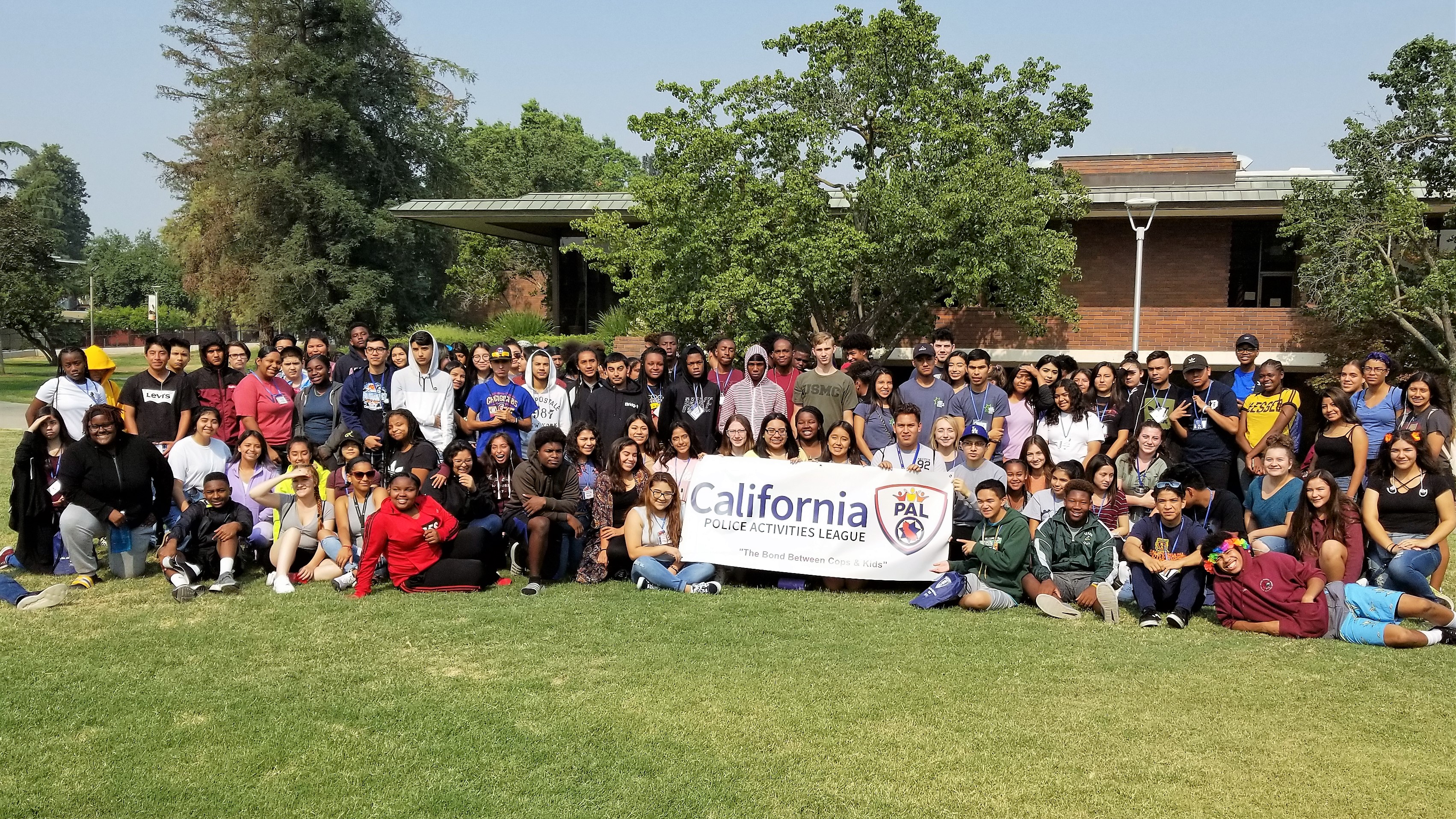 High school age PAL Youth attending the 2018 California PAL "Life After High School" Conference at Fresno State University in August 2018. This flagship educational program by California PAL brings youth from around the entire state to Fresno State for a series of training lectures and workshops that will help prepare them for life after high school graduation. By providing programs like "Life After High School", California PAL is making an investment in our future leaders and providing the opportunity for under served at-risk kids to receive training that most would not have received in their communities. Only with the help of our PAL supporters can we continue to bring these programs to the kids. Thank you for supporting California PAL and our mission to make these and other outstanding youth programs possible!